---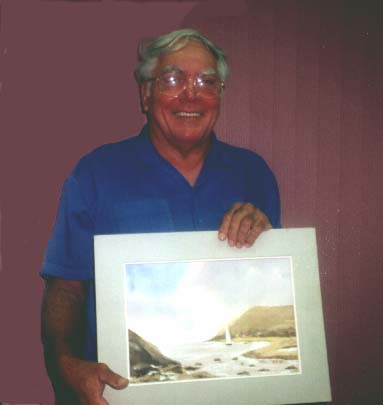 As I approached retirement, I was looking for another hobby which I believed I would need to occupy my time. Drawing is something I have done all of my life, so I thought that I would take up watercolor painting because it looked so easy to do, and wasn't as messy as oil or acrylic paints.
Boy, was I wrong!! First of all, since I have retired, I can't find enough hours in the day to do the things I would like to do. And watercolor painting is certainly not easy! It is a lot of fun, however.
I am an amateur painter, mostly self taught, I was fortunate, and honored, to meet and make a friend of the late Dr. Ed Dupont, a great watercolorist in New Orleans, who painted in a loose, rich, fluid style, and I learned a lot from him. I also took a couple of workshops with Tony Couch and Tom Lynch. I read a lot of books, but ultimately, you've got to do it to learn it, and I'm always learning. Watercolor painting is like playing a slot machine; most of the time you break even, or lose, but every now and then, you hit the jackpot.
I live across the Mississippi River from the city of New Orleans, so most of my subject matter will be South Louisiana culture, and landscapes. I do most of my painting in the winter time, because I enjoy golf, Radio Control Modeling, and growing vegetables the rest of the year. I enjoy my computer and the Internet year round.
My roots are in South Louisiana. I enjoy my family, the climate, the joie de vivre of the people, the good food, and laid back way of life. I am a member of a couple of Art Guilds and have competed in many shows and even won some awards . I hope you enjoy the paintings, the recipes, and the music. Come back often, because we will be rotating paintings, adding recipes, and songs as we go along.
Y'all come back soon, cher!
---

My Bio | Browse the Gallery | Home | To Jukebox | Gumbo Page


---
All content and images are Copyright 1998 Al LeBlanc